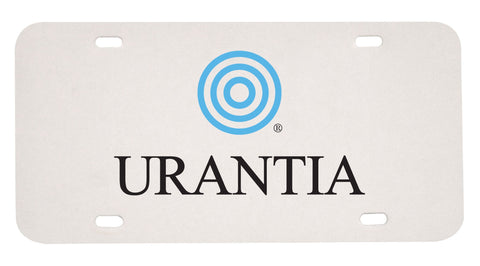 License Plate – "Urantia"
URANTIA LICENSE PLATES are printed with high gloss UV inks for maximum impact and durability. Complies with ANSI, CPSIA. 6" W x 12" L Made in the USA, Recyclable, Environmentally Friendly. Screen printed.
The azure blue concentric circles logo and the word Urantia are registered trademarks of Urantia Foundation, the original publisher and custodian of The Urantia Book. These symbols are being used with permission. We are very pleased to be able to offer this item to our Urantia community! 

CosmicCreations.biz – The Urantia Store Online – the reliable source where those who love The Urantia Book can purchase Books, Gifts & Gear.

Reviews appreciated!
---
We Also Recommend
---