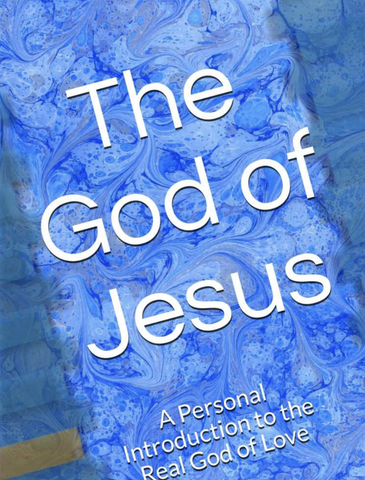 "The God Of Jesus" by Rick Lyon
We are told to pray to God, worship God, and do God's will, but who is this God, the God of Jesus? God is not the angry, wrathful, vengeful, bigoted, intolerant task master some religions would have you believe. God is perfectly true, beautiful, good, loving, merciful, and fair. God is the father of all people; ALL people. Jesus is the father, brother, friend of all people in all the world of ever race, nation, culture, and religion. Our beliefs may be different, but our faith in God is the same. Too many times the religions of the world have portrayed God to be man-like when our goal is make man God-like. People are spiritually created in the image of God. In this book we first look at how our concepts of God have changed through the centuries from an angry tribal god to the loving merciful God of Jesus. God does not change but our concepts, knowledge, and experience with him does. If you get anything from this book, know that God loves you no matter what you have done or how you have failed. God is on your side and cheering for your success. He loves you and wants you to love him. The rewards of discovering the truth about the God of Jesus is hope, joy, love, peace, and comfort in the knowledge that you are never alone, that God is helping you, and the knowledge that the resurrection demonstrated by Jesus is also available to you. Rest assured that God loves you even before you come to know and love him. The God of Jesus is also the God of You.
"Of all human knowledge, that which is of greatest value is to know the religious life of Jesus and how he lived it."  (2090.4) 196:1.3
CosmicCreations.biz – The Urantia Store – the reliable source where those who love The Urantia Book can purchase Books, Gifts & Gear. We appreciate your reviews!
Domestic orders containing only books qualify for USPS Media Mail. Leave us a note if you don't mind waiting a few days and we'll be able to refund some of the shipping cost calculated at checkout!
---
We Also Recommend
---