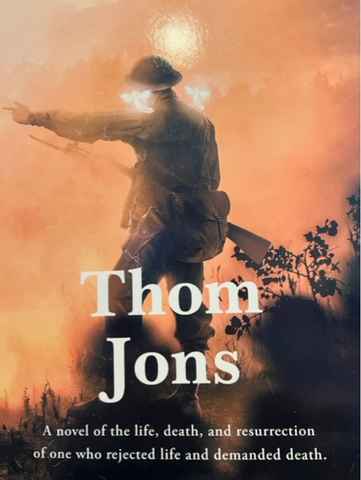 "Thom Jons" by Bruce Jackson
New copies available in a very limited quantity.
A novel of the life, death, and resurrection of one who rejected life and demanded death.
A rose is just another flower until you smell is fragrance and prick your finger on its thorn.
What is life like beyond the veil of death? What might our guardian angels say to us as we live our lives on earth? What would resurrected family and friends tell us about their experiences on the mansion worlds? In this modern age of alternative truth, materialism, delusional unreality, entrenched self-interest, myopic political power, systemic racism, and dysfunctional family life, is it possible that a truly enhanced understanding of our eternal life beyond this planet might improve our experience in our current mortal lives? Thom Jons presents an examination of these questions from the expansive universal perspective presented by The Urantia Book.
CosmicCreations.biz – The Urantia Store Online – The reliable source where those who love The Urantia Book go to purchase Books, Gifts, and Gear.
We appreciate your reviews!
---
We Also Recommend
---