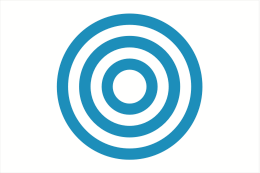 Flag / Banner – Large "Urantia"
Banner of Michael FULL SIZE FLAGS are Digital Inkjet Print with Urantia logo and with Heading & Grommets printed on nylon material on one side, though the logo is visible on both sides. Digital Inkjet Print Flags and Banners are available in the sizes that are listed below. Banners=3 grommets, Flags=2 grommets. Made of light-weight but durable all-weather fabric.
Recently, we found a source for a "special order" flag printed with a higher quality fabric and more brilliant print (sublimation technique) on one side, though the logo is visible on both sides. Because of the cost, CosmicCreations can supply them, but with an additional 3 week lead time added for delivery. We were impressed with the sample flag ordered.
Nylon and cotton are the most durable fabrics for outdoor use. It has been well documented that reasonably good care can extend the life of your flag. How long will a flag last? The US government reports that you may expect a nylon or cotton American flag to last about 90 days based on being flown daily from sunrise to sunset, but not in inclement weather. We recommend you care for this flag in the same way.
You have made a significant investment, and regardless of how well a flag is constructed, a flag is made of cloth and will sooner or later succumb to the elements. For that reason, CosmicCreations cannot be responsible for any flag that is damaged due to wear and outdoor use. 
The azure blue concentric circles logo and the word Urantia are registered trademarks of Urantia Foundation, the original publisher and custodian of The Urantia Book. These symbols are being used with permission. We are very pleased to be able to offer these items to our Urantia community! 
Display it proudly as you would any flag – it may be a great conversation starter! 
To make sure your tribute is a respectful one, and to extend the lifetime of your flag, here are some helpful tips from US Flag Supply:
Display the flag only from sunrise to sunset to extend it's life, but it may be flown 24/7 if illuminated in darkness.
Flags should not be flown in inclement weather.
Inspect for wear – repair frayed edges by sewing a new hem promptly.
Damaged flags that cannot be displayed should be respectfully burned.
When not on display, the flag should be respectfully folded. After all, this is the Banner of Michael and a universal symbol of loyalty to the Trinity.
CosmicCreations.biz – The Urantia Store Online – The reliable source where those who love The Urantia Book go to purchase Books, Gifts, and Gear.
We appreciate your reviews!
---
We Also Recommend
---